WSP Round 3 Spring Series
Saturday April 30th SMX Track


Gates Open 5-10 Friday, 6am Saturday
Sign up 6pm-8pm Friday, 7-9am Saturday

Notaries available for any WSP Member choosing to do yearly waivers (optional)
or Sign each visit, $1 to them
Gate $10
$35 a Class first 2, then $20
Mechanic pass for Non Members $5
Transponder Rental $10 with $100 cash or CC
BE SURE to have your Transponders Activated and Charged
If blinking red really fast, your subscription has expired
go to mylaps to renew so you are ready to go!

Contingency:



SMX WEEKLY PRACTICES
STARTING WEDNESDAYMAY 4TH
10AM TILL 7PM (OR DUSK)
Riders pay at gate, track open to all groups
(MAY NEED TO BREAK INTO GROUPS FIRST FEW TIMES IT'S OPEN)
$25 Members - $35 Non Members
WSP & NEMX
must show Membership card or be on the list AND be who you say you are ;)
We will have an EMT on site!
We will have Flaggers!
Bathrooms on Site!

Practice Rules:
1. Must be 18 to Ride or with Guardian (NO Drop offs)
2. Purchase wristband at gate to practice (must put on wrist)
Rider's signing up for wristband must be only one using that band
(anyone caught transferring bands to persons that did not sign up, will be banned)
3.Must be able to start and operate your own motorcycle
4. Must have all the proper gear (Helmet, goggles, boots, pants, long sleeve shirt, gloves)
5. Pit Riding is allowed - for rider only - from your pit and back slowly
6. No one allowed on the track during practice
7.Pets must be on a leash (clean up after pets)
8. No drinking alcohol while practice is on
:) Have fun
______________________________________________________

Loretta Lynn Area Qualifier at Winchester Speedpark
May 14-15 2016

Pre-Register for convenience AND $10 Gift Card!!


with Optional Open Practice Friday 12-5pm
Winchester Speedpark is proud to be a part of the Mx Sports Family for the Real Deal in Amateur Racing,
The Loretta Lynn's National!
To get to LL's, racers compete in Area Qualifiers all Spring throughout the entire country.
If they do well, they advance to the Regional Qualifiers early summer to try to earn a spot in the
National in August every year in Tennessee. If you do well at the National.....
you're on your way to doing well in the sport as most big Mx/Sx stars come by way of Loretta's!!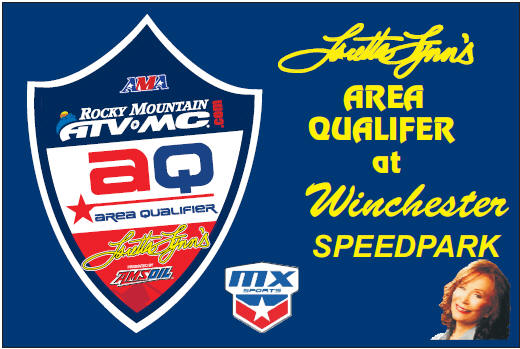 Yes, you can run an AMA/Mx sports qualifying class and NOT pay $10 and NOT try to Qualify,
But to run any of the Classes You must be an AMA Member
AMA forms at track $49 to Join - AMA One Day $20
AMA Family $98 (up to 5) - AMA Youth $29 (11 and under)
or MUST Show current AMA card
_________________________________________________________________________

What is SMX? The Supercross track will be modified, will jump out of
arena area, up hill for a new loop! Track will be a Super-Motocross Style,
less tight and technical! WEEKLY practices! Camps and SMX races in series!
GOOD STUFF!
2016 Super-Mx Layout


By Dave Hanscom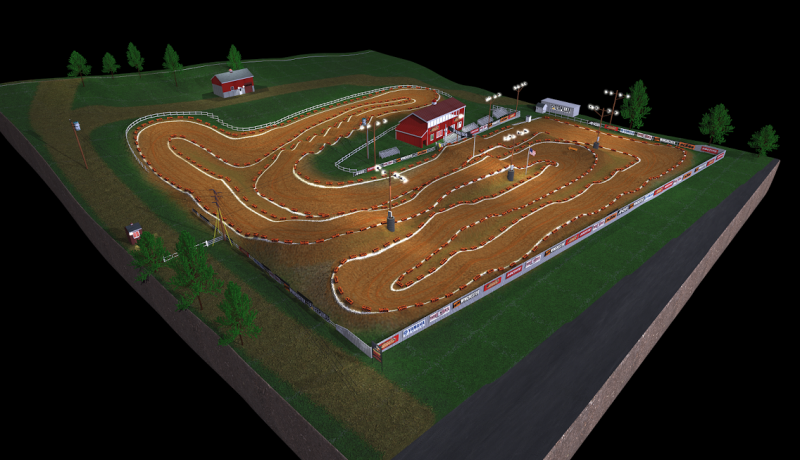 By Dave Hanscom!
Track Layouts for drawing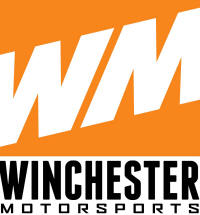 Like us on Facebook!


Open for Service, Parts and Accessories!
Great Shop rate....only $60hr!!
email us at info@winchestermotorsports.com or call 603-392-0120

TRACK PHONE
603-239-6406
________________________
LIVE STREAMING
RESULTS ALL EVENTS!
Click on Race results link....Live Results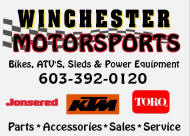 TRANSPONDERS
NEED TO RETURN
RENTED ONE?
Used at ALL Events:
Transponders
Rent for $10 Day
or
Purchase
TRANSPONDER
$103 and up
(subscription 1-5years)


Have a MyFlex
But need to renew
Subscription?
BUY HERE



#1 for Decades!
You must have Health
Insurance to race or
Practice at WSP
AMA Heath ins info
WSP Accepts
for your Convenience

Overnight camping is
allowed at track
Thursday evening is the best time to charge your
TRANSPONDER
Wake up Friday and it should be good to go for the whole weekend - takes around 16 hours
During the charge it will blink red.....when it turns green, it's done. unplug
It will blink green one time for each day of charge left
Blink
1 = 1 day
2 = 2 days
3 = 3 days
4 = 4 days
Red means less than 24 hours
So remember......
Wednesday night is Spaghetti night and.....
Thursday night is Transponder night! :)
So far you all have been
doing great!

OLD SCHOOL COMMERCIAL!!!
Under the Lights.wmv
S
E
E

Y
O
U

A
T

T
H
E

R
A
C
E
S

I
N

2
0
1
6