WELCOME

RACE RESULTS

2018 RULES

2018 SCHEDULE

NERC.ORG


RACE SCHOOL

POINTS

Transponder Page

MY LAPS

FORMS & Membership

STAFF

PHOTOS

CONTINGENCY

SPONSORS

CONTACT

Track Layouts

VENDOR INFO

Accomodations
MX SPORTS



ANNUAL HALLOWEEN PARTY
LAST WSP SERIES RACE ON THE MOTOCROSS TRACK FOR 2018!!
Saturday, October 20th
1 20-Minute round of practice for racers when signed up for Sunday's Race (details below)
Sunday, October 21st
ROUND 9 MOTOCROSS SERIES
NEMX AND NCSC JOIN WSP
Gates Open Saturday 10am - 10pm, Sunday 6am
Gate Fees: $10 adults and racers, 6 and under (non-racers free)
Winchester Residents and Seniors $5
Sign Ups Saturday 11:30am-3pm, Sunday 7am-9am
Entry Fees: $35 First 2 Classes, $20 Each Additional Class
Practice Starts at 9am Sunday
Transponder Rentals: $10 per day with $200 cash or cc for collatoral
No One Day Fee All are Welcome!!
GENERATORS CAN BE LEFT ON SATURDAY NIGHT!!!
SATURDAY, OCTOBER 20TH
SATURDAY'S FREE 1 (20 MINUTE ROUND OF PRACTICE) STARTS AT 2PM (must be signed up for Sunday's race to participate in practice. 1 practice per bike)
PRACTICE ORDER FOR SATURDAY
2:00pm Am/Ex
2:20pm 85/Supremini
2:40pm Vet/Women
3:00pm 50cc
3:20pm Novice
3:40pm 65cc

Fall Finale Festivities Saturday Night

Pumpkin Carving Contest BYOP (winner announced Sunday)
1st Place: 2019 WSP Membership
2nd Place: Race Entry
3rd Place: WSP T-shirt

4:30pm Chili Contest (winner announced Sunday)
1st Place: 4 pack of Banquet Tickets
2nd Place: Race Entry
3rd Place: WSP T-shirt

5:00pm Pot Luck Dinner (bring a dish to participate & share) set up on sign up porch
6:30pm Halloween Parade and Trick-or-Treat (kids dress up and adults bring candy)
Follwed by:
Games and Bonfire to finish off the night!!

SUNDAY, OCTOBER 21ST
Round 9 Motocross Series
Schedule C

Contingency from: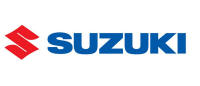 Rocky Mountain ATV Race Gas Program at WSP


Take advantage of this program from Rocky Mountain ATV It's easy to do !! Sign up at the track when you race and we will submit your information to Rocky Mountain ATV. They will credit your Rocky Mountain ATV account $10 just for racing. If you don't have an account they will send you an email asking you to creat one to get your $10 credit.

*******************************************************************************************************

2019 MEMBERSHIP AND PRE-SEASON PASS FORMS ARE NOW AVAILABLE ONLINE
GO TO THE FORMS AND MEMBERSHIP TAB AND CLICK ON THE LINKS
PLEASE NOTE THE NEW FEE STRUCTURE WHEN COMPLETING THE MEMBERSHIP FORM








NEATV OCTOBER 27TH AND 28TH
WSP WELCOMES BACK NEATV TO THE MOTOCROSS TRACK
Neatv has added 2 dirtbike classes: 250cc open and 450cc open
$40 Saturday Practice 9am-3pm (rotating rounds with the NEATV classes)
Sunday 2 Motos $40 per class (no one day fee) Trophy top 5
Pit Bike Race: Saturday 1 full track moto for fun (no trophies) $15 per entry

more details coming soon

Gates Open Friday 5pm-10pm, Saturday 6am-10pm, Sunday 6am
Gate Fee $15 adults and racers, 6 and under (non-racers )free
Winchester Residents and Seniors $5
Details will be posted soon



CONGRATULATIONS TO ALL OUR 2018 SUPRECROSS CHAMPIONS AND TOP TEN FINISHERS

2018 BANQUET FORM CLICK THE LIINK BELOW

http://winchesterspeedpark.com/paypal-forms/banquet_form.php

___________________________________________

Like us on Facebook!


Open for Service, Parts and Accessories!
Great Shop rate....only $60hr!!
email us at info@winchestermotorsports.com or call 603-392-0120

TRACK PHONE
603-392-0419
________________________
LIVE STREAMING
RESULTS ALL EVENTS!
Click on Race results link....Live Results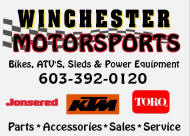 TRANSPONDERS
NEED TO RETURN
RENTED ONE?
Used at ALL Events:
Transponders
Rent for $10 Day
or
Purchase
TRANSPONDER
$103 and up
(subscription 1-5years)


Have a MyFlex
But need to renew
Subscription?
BUY HERE



#1 for Decades!
You must have Health
Insurance to race or
Practice at WSP
AMA Heath ins info
WSP Accepts
for your Convenience

Overnight camping is
allowed at track
Thursday evening is the best time to charge your
TRANSPONDER
Wake up Friday and it should be good to go for the whole weekend - takes around 16 hours
During the charge it will blink red.....when it turns green, it's done. unplug
It will blink green one time for each day of charge left
Blink
1 = 1 day
2 = 2 days
3 = 3 days
4 = 4 days
Red means less than 24 hours
So remember......
Wednesday night is Spaghetti night and.....
Thursday night is Transponder night! :)
So far you all have been
doing great!

OLD SCHOOL COMMERCIAL!!!
Under the Lights.wmv
S
E
E

Y
O
U

A
T

T
H
E

R
A
C
E
S

I
N

2
0
1
8