Saturday Practice update:
Track got way too much rain and we feel it won't be good for Saturday.
For now that's a wrap here. Southwick is running Practice Sunday!
Happy Holidays Everyone! See you at the Banquet or TRACKSIDE next year!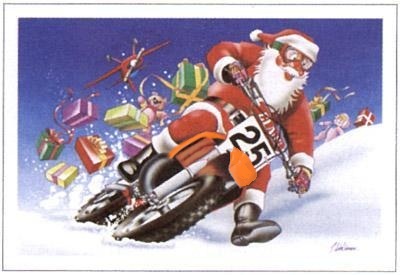 Merry Christmas from your WSP Family!
2017 SCHEDULE IS POSTED!
See 2017 SCHEDULE link to left

2017 MEMBERSHIP FORMS
2017 PRESEASON SPECIALS save $$
UNDER FORMS & MEMBERSHIP to left

2016 Member Race numbers are renewable by 12/31/16
after that they are first come first serve
Cards Can be picked up at Banquet or at Track in Spring
ASSIGNED RACE #'S WILL BE POSTED HERE MID JANUARY AND UDATED PERIODICALLY

About the Schedule
NERC - Labor Day weekend will be Round 5 & 6 Fall - Non AMA, regular race entry prices - Points per moto Sunday (2)
Double points Monday (1 long moto) Awards on all 3 Motos Combined (the Cool NERC Trophies!)

2017 Classes:
*New

50 4-6
50 7-8*
50 Open 4-9
65 7-9*
65 10-11*
65 Open 7-12
85 9-11*
85 12-15*
Supermini 9-16*
Youth C 18 & Under
Youth A&B 18 & Under
Open C
Open B *
Open A $
250 C
250 B
250 A $
450 C
450 B
450 A $
30 C
30 B
30 A $
40 C
40 B
40 A $
50+
Women 85-250

2017 WSP/NEMX BANQUET
Saturday February 11, 2017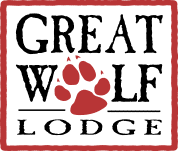 150 Great Wolf Dr, Fitchburg, MA 01420
978) 343-9653
Rooms ONLY $190 for our Rate!!
ROOMS can be booked by 1-10-17 with this code for discount
1702WINCHE_001
PURCHASE BANQUET TICKETS HERE
MARK YOUR CALENDARS!!
2017 SEASON

_________________________________________________________

Thank you to our racers and sponsors and staff!!!
#nerc2016 is in the books!!!
See you Next year!
Special Thanks to MX338 and Capeway for supporting us 100%!!!

____________________________________________________

Like us on Facebook!


Open for Service, Parts and Accessories!
Great Shop rate....only $60hr!!
email us at info@winchestermotorsports.com or call 603-392-0120

TRACK PHONE
603-239-6406
________________________
LIVE STREAMING
RESULTS ALL EVENTS!
Click on Race results link....Live Results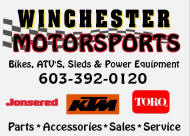 TRANSPONDERS
NEED TO RETURN
RENTED ONE?
Used at ALL Events:
Transponders
Rent for $10 Day
or
Purchase
TRANSPONDER
$103 and up
(subscription 1-5years)


Have a MyFlex
But need to renew
Subscription?
BUY HERE



#1 for Decades!
You must have Health
Insurance to race or
Practice at WSP
AMA Heath ins info
WSP Accepts
for your Convenience

Overnight camping is
allowed at track
Thursday evening is the best time to charge your
TRANSPONDER
Wake up Friday and it should be good to go for the whole weekend - takes around 16 hours
During the charge it will blink red.....when it turns green, it's done. unplug
It will blink green one time for each day of charge left
Blink
1 = 1 day
2 = 2 days
3 = 3 days
4 = 4 days
Red means less than 24 hours
So remember......
Wednesday night is Spaghetti night and.....
Thursday night is Transponder night! :)
So far you all have been
doing great!

OLD SCHOOL COMMERCIAL!!!
Under the Lights.wmv
S
E
E

Y
O
U

A
T

T
H
E

R
A
C
E
S

I
N

2
0
1
6