WELCOME

RACE RESULTS

2018 RULES

2018 SCHEDULE

NERC.ORG


RACE SCHOOL

POINTS

Transponder Page

MY LAPS

FORMS & Membership

STAFF

PHOTOS

CONTINGENCY

SPONSORS

CONTACT

Track Layouts

VENDOR INFO

Accomodations
MX SPORTS




SATURDAY, MARCH 24, 2018 PRACTICE IS CANCELLED!!
We are sorry to cancel but with the recent storm and what's predicted next week the track will not be ready

NEXT OPEN PRACTICE DATE
SATURDAY, MARCH 31, 2018
OPEN MX PRACTICE
12PM - 5PM
(weather permitting)
$25 WSP/NEMX MEMBERS
$35 NON-MEMBERS

FOR THOSE WHO WANT TO RIDE 2 PRACTICE SESSIONS (EX. 65 AND 85) - YOU CAN PURCHASE A SECOND PRACTICE WRISTBAND FOR AN ADDITIONAL $10

OPEN PRACTICES WILL BE ROTATING IN 10 MINUTE ROUNDS
(SCHEDULE TBA)

Gates will open Saturday at 10am

******************************************************************************

3/15/18 UPDATE: WE WILL KEEP THE ONLINE REGISTRATION OPEN DUE TO THE UPREDICTABILITY OF THE WEATHER PREVENTING MEMBERSHIPS FROM BEING ACCEPTED AT THE TRACK. THANK YOU
We can't wait to see everyone and get the season started!!!!

2018 WINCHESTER SPEEDPARK MEMBER NUMBER BOOKS
AS OF 3/13/18
(numbers in green are confirmed)


PREVIEW TO ENSURE THE CORRECT NUMBER IS LISTED

2018 WSP BIG BIKE NUMBER BOOK .pdf

2018 WSP JR NUMBER BOOK.pdf
(INCLUDES WOMEN)
********************************************************************


**2018 NEWS**
A couple of highlights for 2018

We are pleased to announce that ROBBY MARSHALL and his RAMTRAX DESIGN company will be designing and building our 2018 Supercross Track!!!


We will be hosting NEATV on the Motocross track June 9th and 10th!!


AJ Catanzaro will once again bring 2 Moto-X Camps to Winchester Speedpark
April 19, 2018 and June 28, 2018
This year the 2 schools will both be held on the Supercross Track!!
Sign up today and take advantage of the opportunity to improve your Supercross skills
click on the link below for more information and registration
http://ajcatanzaro.com

2018 OPENING DAY!!
SATURDAY, APRIL 7, 2018
WSP Motocross Series Round 1
Schedule A
(2018 race orders posted on the schedule page)
Gates Open Friday 5pm - 10pm, Saturday at 6am
Gate Fees: $10 Adults/racers, 6 and under (non-racers) free
Winchester Residents and Seniors $5
Sign ups Friday 6pm-8pm, Saturday 7am-9am
Practice starts at 9am
Transponder Rentals $10 per day with Credit Card or $200 CASH as collateral
$35 per class first two classes, $20 each additional class
No Mechanic Pass Fee (must sign waiver and get a wristband)
No One Day Fee All Are Welcome
CONTINGENCY FROM: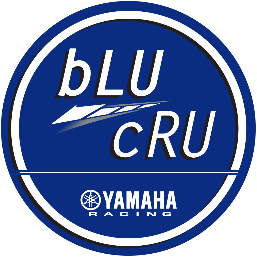 ___________________________________________

Like us on Facebook!


Open for Service, Parts and Accessories!
Great Shop rate....only $60hr!!
email us at info@winchestermotorsports.com or call 603-392-0120

TRACK PHONE
603-392-0419
________________________
LIVE STREAMING
RESULTS ALL EVENTS!
Click on Race results link....Live Results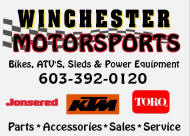 TRANSPONDERS
NEED TO RETURN
RENTED ONE?
Used at ALL Events:
Transponders
Rent for $10 Day
or
Purchase
TRANSPONDER
$103 and up
(subscription 1-5years)


Have a MyFlex
But need to renew
Subscription?
BUY HERE



#1 for Decades!
You must have Health
Insurance to race or
Practice at WSP
AMA Heath ins info
WSP Accepts
for your Convenience

Overnight camping is
allowed at track
Thursday evening is the best time to charge your
TRANSPONDER
Wake up Friday and it should be good to go for the whole weekend - takes around 16 hours
During the charge it will blink red.....when it turns green, it's done. unplug
It will blink green one time for each day of charge left
Blink
1 = 1 day
2 = 2 days
3 = 3 days
4 = 4 days
Red means less than 24 hours
So remember......
Wednesday night is Spaghetti night and.....
Thursday night is Transponder night! :)
So far you all have been
doing great!

OLD SCHOOL COMMERCIAL!!!
Under the Lights.wmv
S
E
E

Y
O
U

A
T

T
H
E

R
A
C
E
S

I
N

2
0
1
8